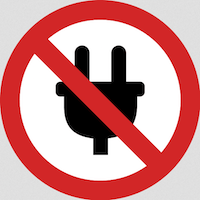 Say goodbye to power-outage chills! Woodstock Soapstone Company stoves, whether wood or gas burning, never require any kind of power.
Rather than rely on electronic components to boost efficiency, our wood stoves utilize stainless steel catalytic combustors. These durable, electricity-free reburn units are meticulously handcrafted in-house and engineered to create long lasting warmth with low maintenance. Read more about them here!
Our hybrid wood stove series combine this catalytic combustion technology with a highly efficient secondary air burn. This revolutionary, no-power combination was pioneered by our Woodstock Soapstone engineers. Read more about them here!
Woodstock Soapstone gas stoves utilize the heat in the stove to generate the electricity it needs to operate. As long as your pilot is lit, your stove will continue to make its own electricity and keep your home warm. Your propane or natural gas stove doesn't plug into the wall, and it never will.