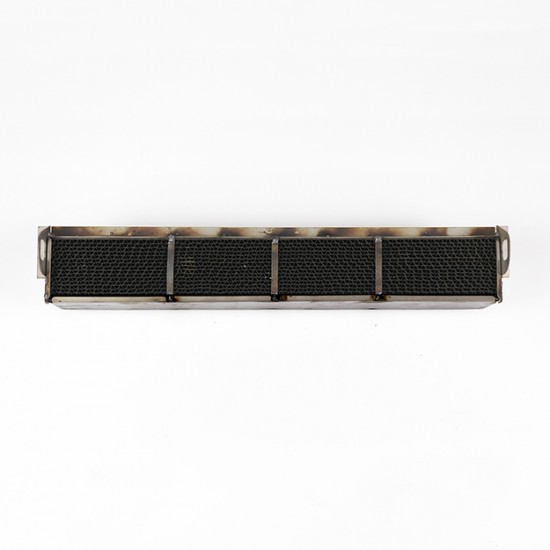 Progress 209 Catalytic Combustor
Stock:

In Stock

Weight:

3.50lbs

Dimensions:

18.00in x 4.25in x 3.25in
Back Ordered, Ship When Available
The Progress Hybrid 209/209a Catalytic Combustor is made of a durable stainless steel substrate. The catalytic coating gives the combustor a mottled appearance. The Progress Hybrid combustor comes with a stainless steel gasket flange and gasket as a secondary seal.
It is recommended to check the primary gasket seal for the catalytic combustor (Part # PHCCKIT) which is recessed behind the combustor, in the combustor hood.
The EPA warranty on catalytic combustor failure covers free replacement for the firest three years from the date of stove shipment. Years 4-6 have a prorated discount ranging from 36%-20%. Call us at 1-800-866-4344 to order if your stove is less than 6 years old.