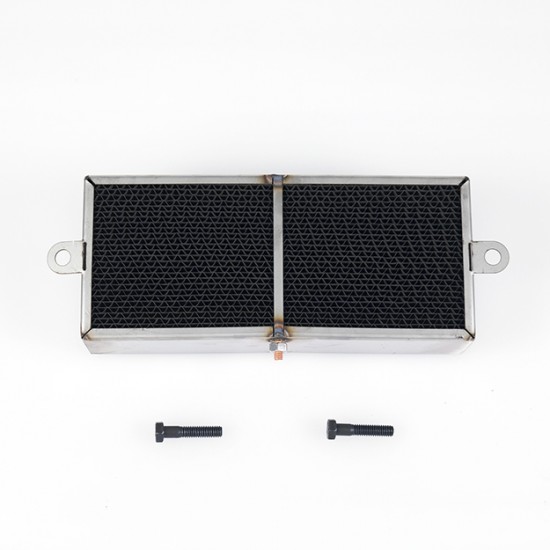 Keystone 204 Palladian 202 Catalytic Combustor (SS)
Stock:

In Stock

Weight:

3.00lbs

Dimensions:

12.00in x 5.00in x 2.25in
Back Ordered, Ship When Available
The K-531-SS Catalytic Combustor is designed to fit the Keystone 204 and Palladian 202.
The stainless steel combustor is an upgrade from the ceramic substrate and is a more durable material than the ceramic. Regardless of the substrate material, the catalyst has the same washcoat of Platinum and Palladium, which are the reactive materials. The frame has also been integrated into the design, and you will no longer need the W-243 and W-244 cast iron combustor box top and bottom.
The EPA warranty on catalytic combustor failure covers free replacement for the firest three years from the date of stove shipment. Years 4-6 have a prorated discount ranging from 36%-20%. Call us at 1-800-866-4344 to order if your stove is less than 6 years old.